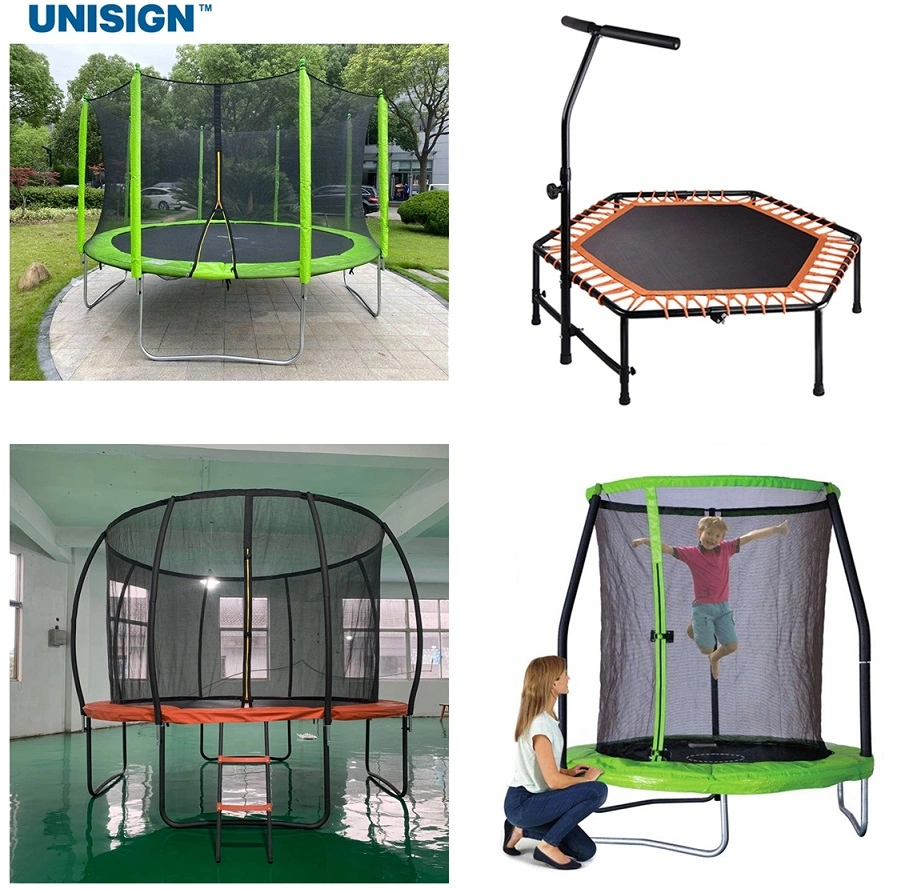 Product Description
Item

Trampoline shell safety net for children and teenagers trampoline trampoline factory

Material

Pvc Frame Pad Trampoline Material

Size

Mini Trampoline,6ft,8ft,10ft,12ft ,13ft*9ft,12ft, 14ft ,16ft,18ft or Customized size

Color

Blue,black,red,yellow,white or customize

Customizations

Trampolines colors,size,logo

Trampoline accessories

Pad, mat, net, spring, ladder,rain cover,shade cover etc.

Features


1. Super strong springs for amazing bounce,2. Suspended netting system for added protection,
3. Extended poles for extra safety ,
4. Padded steel frame
5. Safety factor and easy to assemble gather
6. Safety factor and easy to assemble gather.
7. High Quality with competitive price and timely delivery.


Usage

Kids jumping toys,Yoga, Pilate, Gymnastics, Dance, Treadmill, Antifatigue, Sports etc
Unisign Trampoline for Kids & Adults
Genuine Parts/Fashion Design/More Safe
Unisign trampoline provide Safer Jumping Environment and Excellent Bounce, it is a great addition to your backyard.Our trampoline
is safe and reliable for children. Just be rest assured to let your kids play in the yard trampoline.
This backyard trampoline is engaging fun and wonderful memories for kids and adults. It's a great source of exercise, perfect the
little ones to strengthen legs and knees. Let your kids stay away from computer games and TV.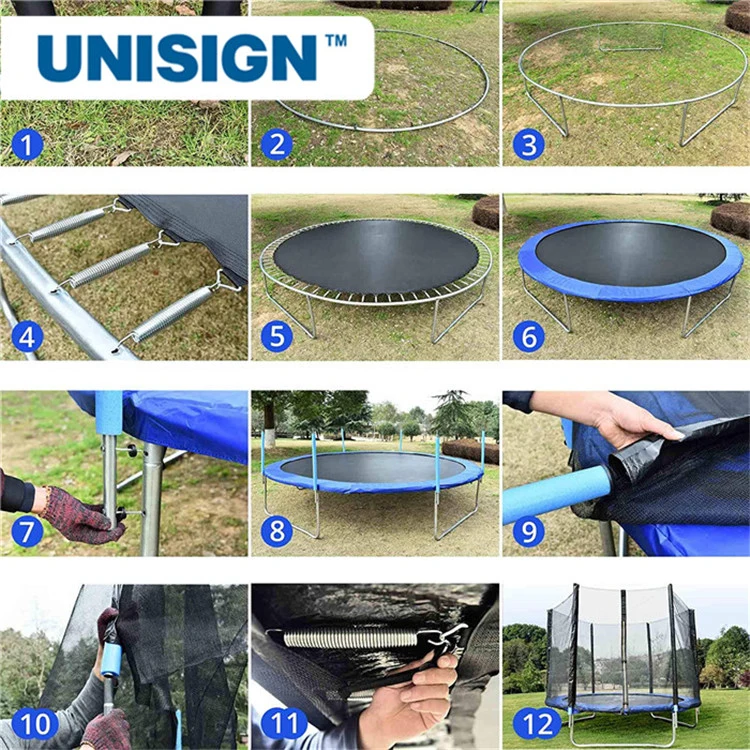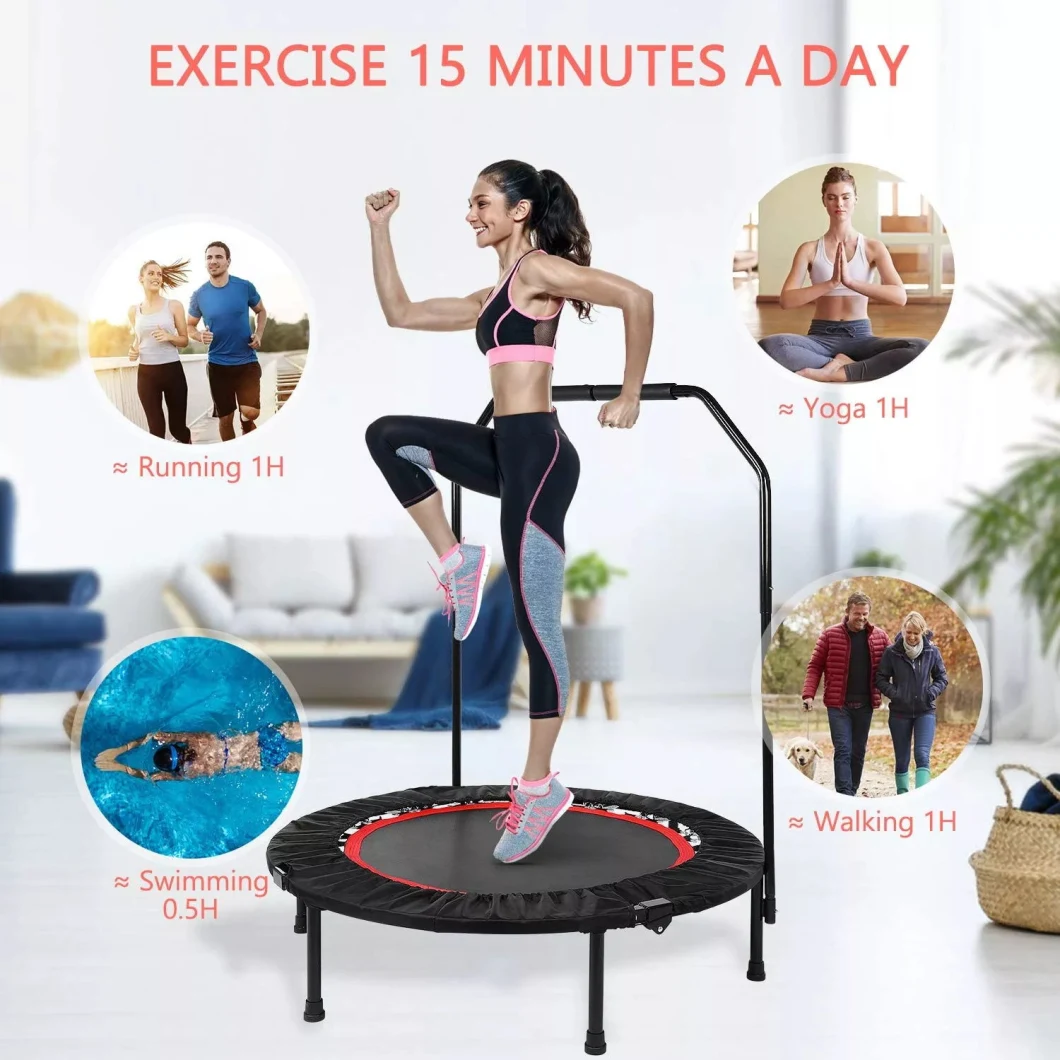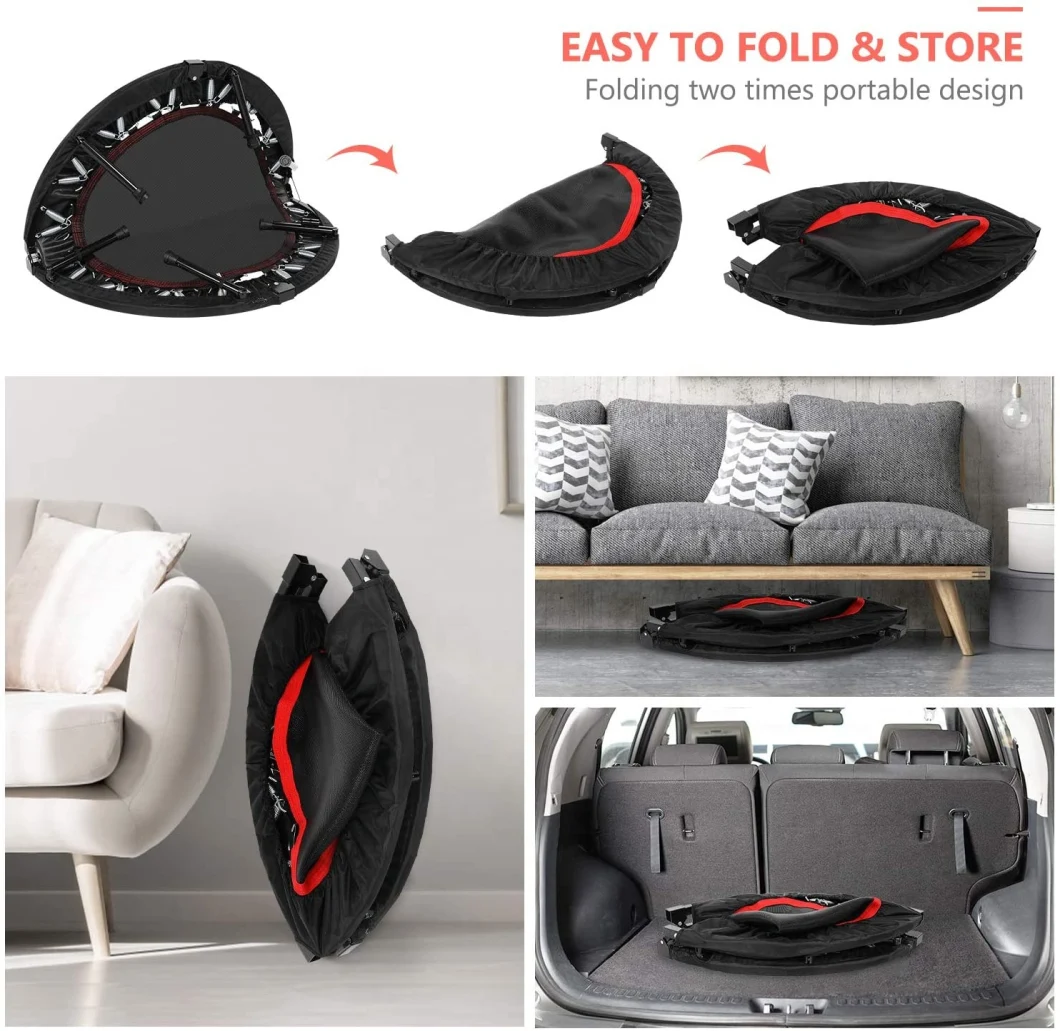 The Usage of Trampolines:
1. Freego Trampolines are both suitable for children and adults.
2. The trampolines can be disassembled for indoor and outdoor sports. Our new style trampoline are widely used in the resident district, pleasure ground, park, school, or other public activity places.
3. Trampoline can be played by many people with high safety factor.
4. Safe and scientific design, simple installation.
5. Round mat keeps kids centred Seamless.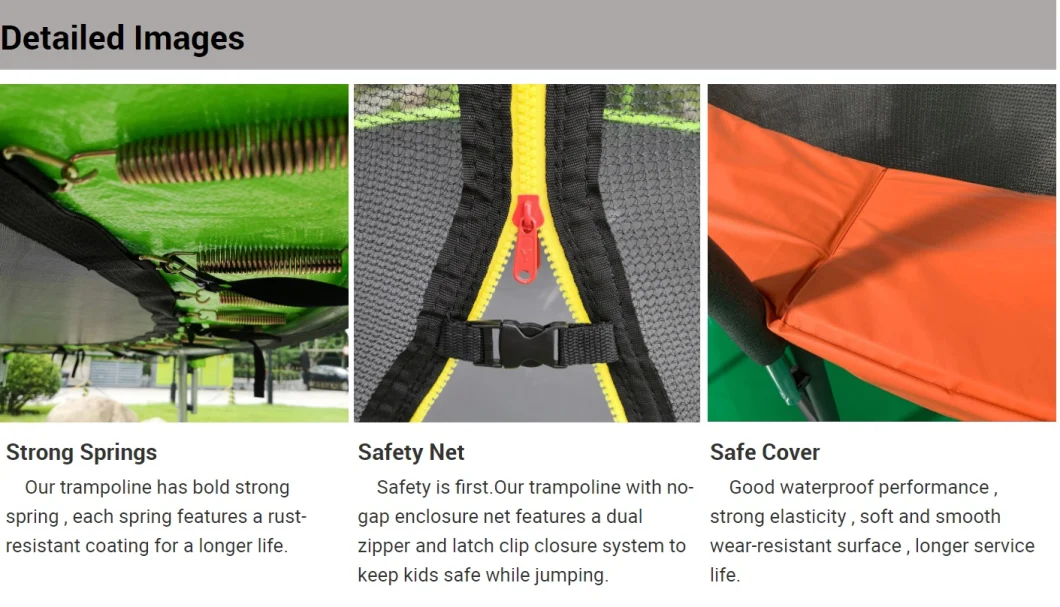 The Usage of Trampolines: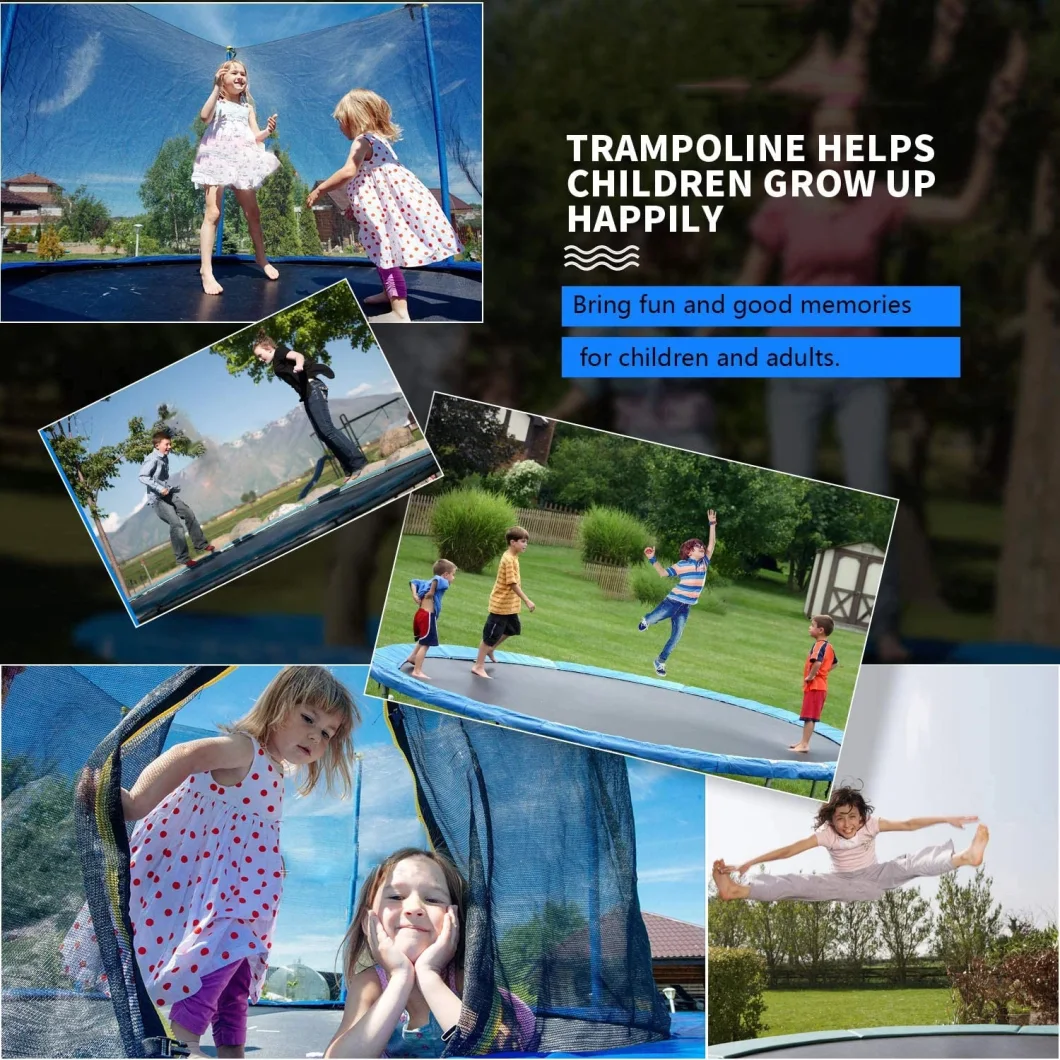 Related Products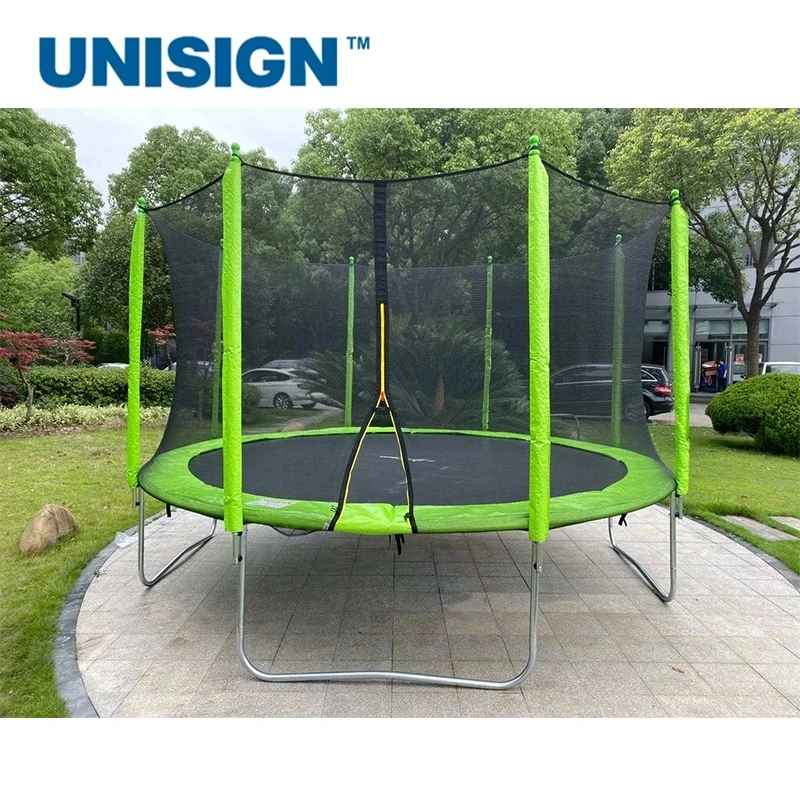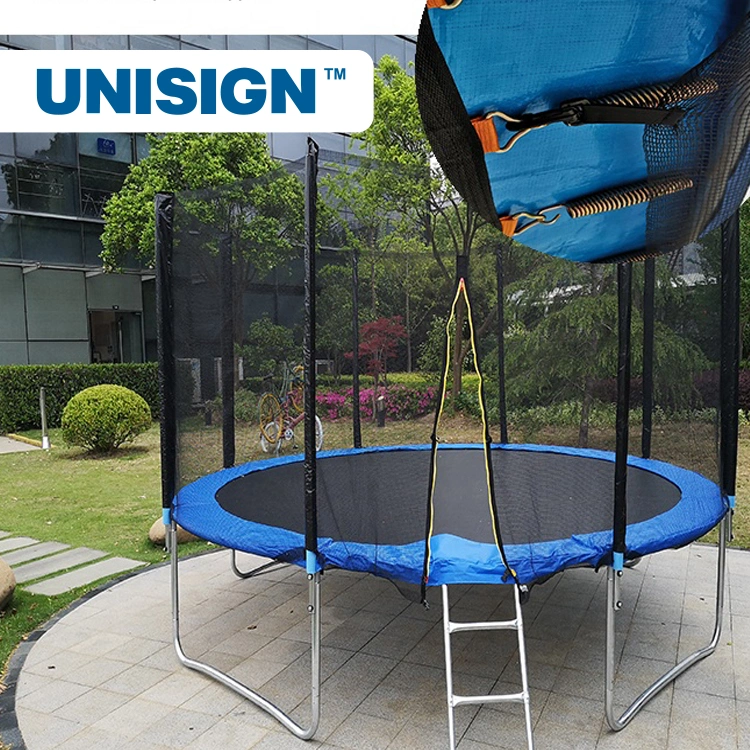 Kids & adult,indoor & outdoor trampoline
Custom 6~7.5 feet,36,40,50 inch,7ft,8ft,10ft,12ft ,13ft*9ft,12ft, 14ft ,16ft,18ft Super strong springs for amazing bounce(mini trampoline,with/without handle,with/without enclosure/safety net) .
Trampoline Pad Material,Trampoline Tarpaulin
14 oz,18 oz,22 oz,32 oz Vinyl PVC Trampoline Tarpaulin for PVC on Top PE at Bottom.Closed-cell foam, high density, waterproof,won't mildew or deform,waterproof and FR PVC Tarpaulin.
More types of trampolines, just contact me now for more details: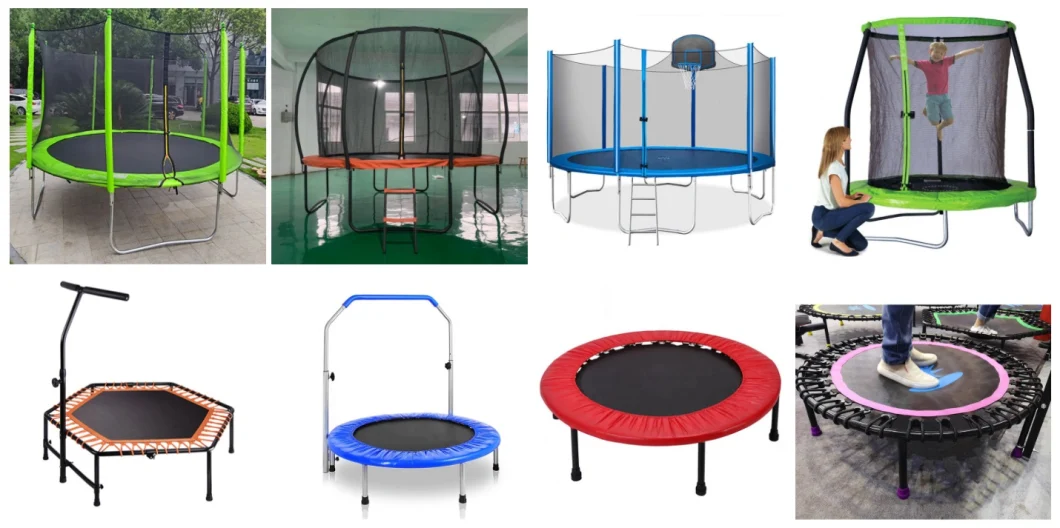 Installation Instructions: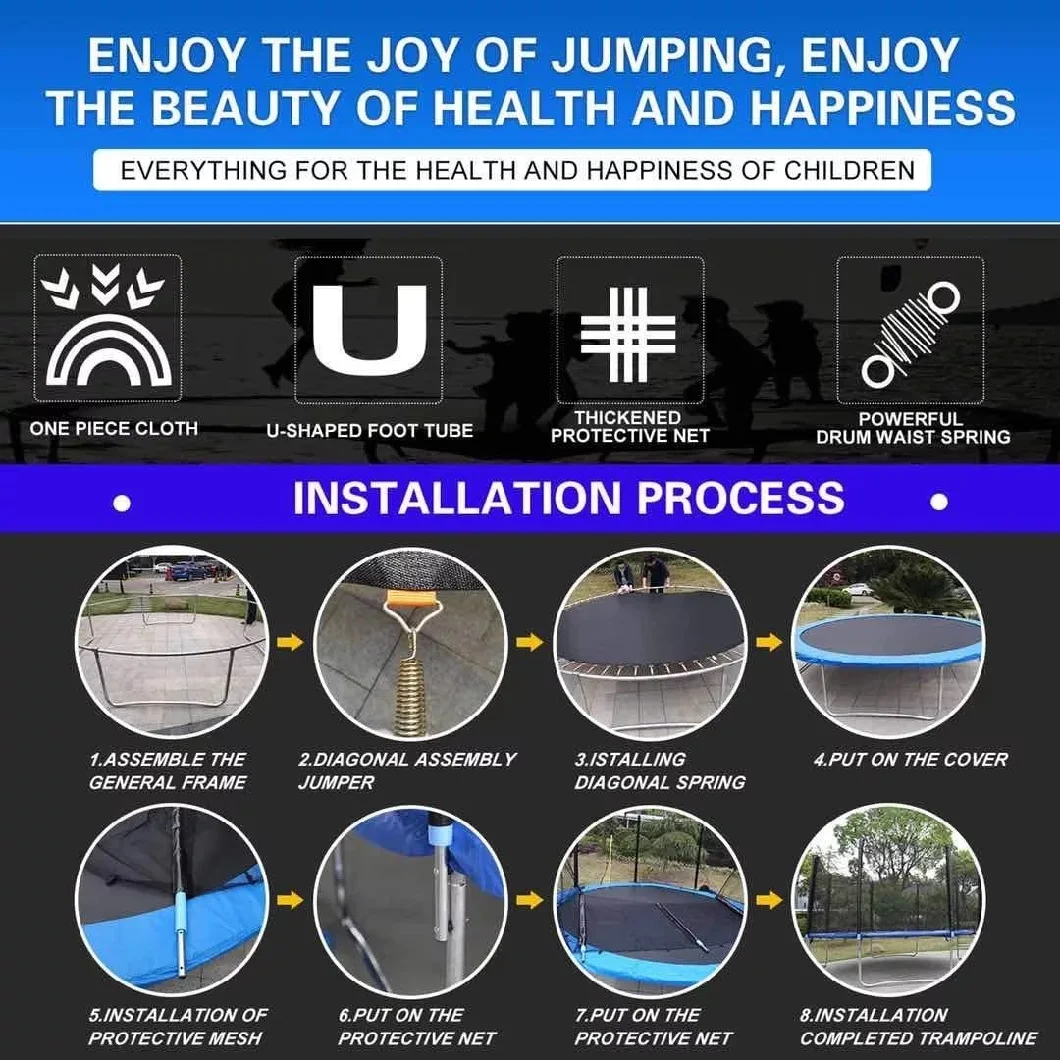 Package: