High Quality Square Trampoline for Children in Park
We support Trade Assurance, you will enjoy:

100% product quality protection
100% on-time shipment protection
100% payment protection for your covered amount
DETAILS ABOUT Trampoline OUTDOOR PLAYGROUND (HD-15104)
Brand Name
HAPPY ISLAND GROUP -CHILDHOOD DREAM
Item Name
New Design Trampoline Outdoor Playground Equipment
Model No.
HD-15104
Dimensions
9-16m
Color
Red ,Blue ,Blue ,Green ,Purple ,yellow ,etc .
Capacity
25~35kids
Materials
A)Frame: The frame tube made by galvanized steel which is double galvanized for inside and outside. The frame is sturdy and it will withstand hard jumping and wear for years.
B)Spring: The galvanized steel-wire springs of 3.2 mm diameter provide better bounce on the round
Trampolines.
C)Jump Mat: The jumping mat is imported from USA, made of super heave-duty, fade-resistant polypropylene fabric, which is UV-Resistance and with careful and firm sewing.
D)PAD: Normal safety pad, filled with impact-Resistance EPE foam. And the pad cover is PVC (500D/500D) cloth, which is weather-proof UV resistant for all-weather during the year if setting outside.
E)Safety Net: A safety system for the children. Made from stronger and durable special heavy-duty polypropylene UV resistant net, fixes to each piece of the tubes outside of the trampoline with the sleeves and gives the jumper more room for fun. Easy to close the safety-slide fastening door, but hard to open itself. Easy to assemble and no tools required.
All materials are non-toxic, anti-uv, anti-crack, anti-rust, anti-corrosion, durable, specially processed and suit for outside heavy weather.
Certificates
ISO9001:2008; ISO14001:2004; OHSAS18001:2007; WSCT, GS/TUV, CE,TUV,CE,etc
Applied range
School playground, kindergarten playground, amusement park, public park, housing land, construction company, residential area, shopping mall, family back yard, etc..
Packing:
Cotton fabric & plastic films . (seaworthy standard export packing).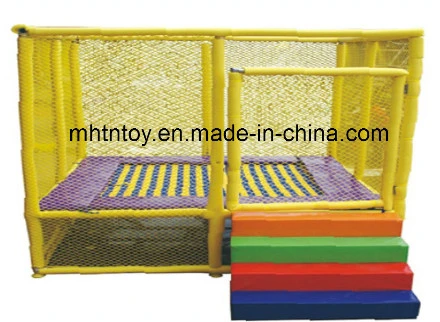 PLAYGROUND MAINTENANCE & INSPECTION
Outdoor Play - Maintenance
Outdoor Trampoline are fun and exhilarating places for children to play, But to remain safe they need to be inspected, maintained and assessed on a regular basis. All members of our Outdoor Maintenance team are qualified to the necessary levels by the RPII (Register of Play Inspectors International)
Operational Playground Inspections
The property management company can carry out these playground inspections for you! This involves looking in more detail at the condition
of the equipment ideally on a quarterly basis. It acts as a quality control
check on the more regular inspections and identifies wear and tear on the equipment.
These operational inspections should be carried out by an appropriately trained member of staff or alternatively by a suitably qualified specialist and should be recorded.
Routine Playground Inspections
Looking at the basic condition of the equipment, especially faults due to recent vandalism, breakages and also cleanliness of the playground. These inspections can be carried out by the manager or by his / her staff and should be recorded on a simple sheet or book. The original equipment supplier should have provided you with a checklist. Dependent on usage, these playground inspections should be carried out weekly as a minimum.
Summary to Playground Outdoor Factory:
USA Happy Island Group-
Guangzhou Childhood Dream
Since: 1983 from a small workshop
Factory established year: 1991 ( 1998 began exporting )
Group established Year: 2004
Factory floor area: 50,000 square meter
Production line: 15
Employees: 350
Group teams: production & related depts., Research & Design dept. Engineering dept., Domestic sales, Overseas sales, customer service, Financial dept., Human source & Administrative dept. etc.
Produce Capacity: RMB200,000,000/year
Business type: home:35%; export:65%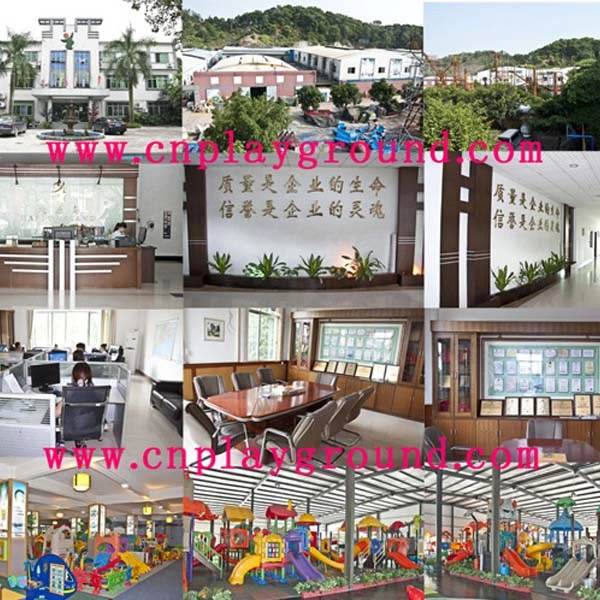 Main products:
outdoor playground equipment, outdoor fitness, Indoor playground equipment, water park equipment, amusement park electric toys and machines, Kindergarten and pre-school equipment.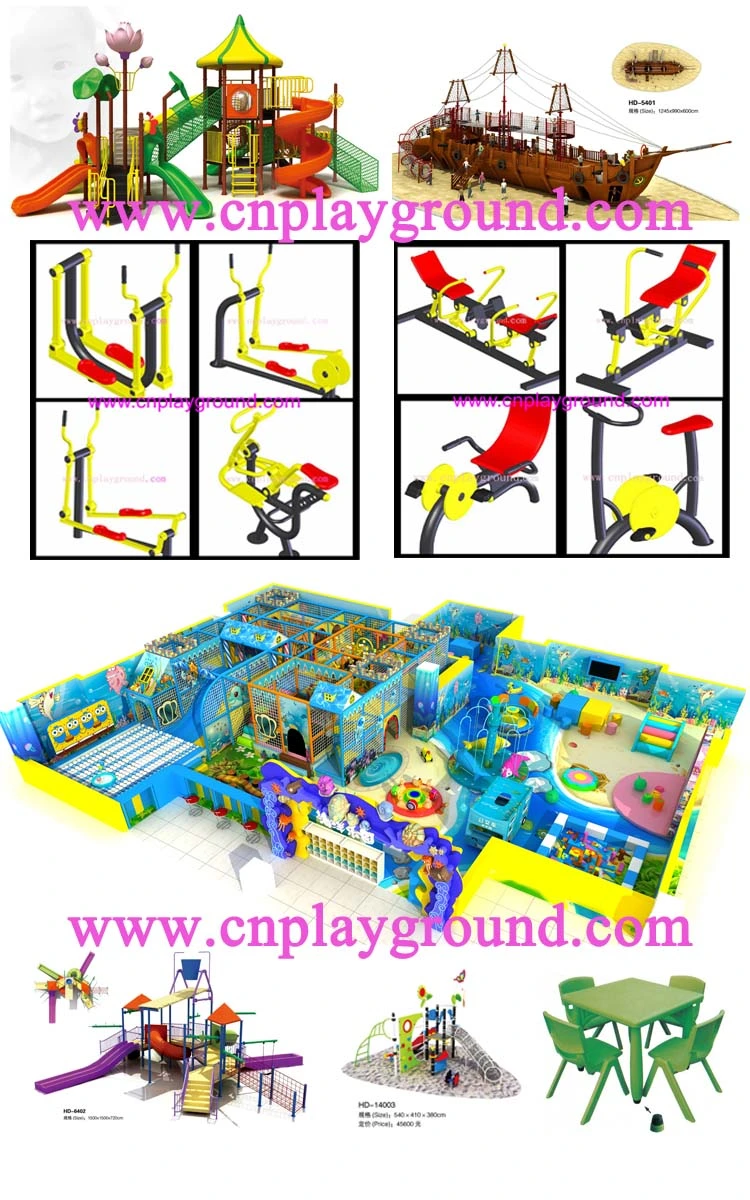 Certificates:
1/2: International:
ISO9001:2008,
ISO14001:2004,
OHSAS 18001: 2007;
WSCT,
GS/TUV,
SGS, CE, EN1176, EN1171, EN1177, Rosh, SASO, etc.
2/2: National:
Quality, credible demonstration enterprise of China
National Quality, Credit Company of China
Observe Contracts & Keep Promise Unit
Brand Name, High-quality products of China
China Industry Leading Brand
The 1st brand with great influence in children amusement equipment mark of China
China Playground Trade Top 10 Brand
China's Famous Brand
Famous Chinese Trademark
Chinese Brand-name & High-quality products,
Guangdong Province Famous Brand, etc.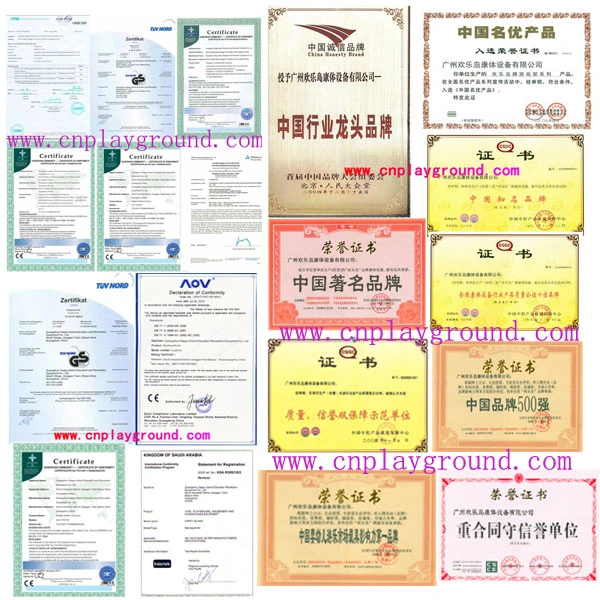 FAQ:
Q1: What is your MOQ?
A1: Our MOQ is 1pc or 1 set per item no., total amount no less than US$5000/order.
Q2: How about your price and how much discount I can get?
A: Our price is most the fair and reasonable in the market compare with the same quality products; Our principle is large quantity and the most competitive price, the price we offer is already manufacture price, please confirm the order and quantity first, we will try our best to satisfy you.
Q3: Have you exported to our countries or other countries?
A3: We have been in this business for more than 30 years, our products are widely export to more than 120 countries and regions, all over the world except Antarctic.
Q4: Can you make the design for the outdoor playground equipment?
A4: Sure. Our R&D design department will can design for you according to your project size and you demands specially.
Q5: How long is the warranty time for your equipment?
A5: For outdoor playground, we provide 24 months warranty;
For outdoor fitness equipment, we provide 12 months warranty;
For other small play games and small equipment, we provide 6 months warranty. Warrant conditions see below: If any quality problems (excet manmade problems and under abnormal use) happen during warranty time, for example, crack of plastic accessories, color fading and damage of the iron parts etc. The buyer should inform the seller within 14 days after finding the quality problems. And the buyer should provide the same quality and new accessories free within 30 days.
Q6: Do you have any certificate for your product?
A6: Sure. We have WSCT (World Standardization Certification and Testing), CE, GS/TUV, EN1171,EN1176, EN1177; IOS9001:2008, ISO14001:2004, OHSAS18001:2007, and more than 30 honors and certificates from our national standard organizations.
Q7: Could we install your equipment ourselves?
A1: Yes, many customers installed it themselves, we will provide professional detailed installation drawing and instructions.
Q8:
? WHY CHOOSE HAPPY ISLAND-CHILDHOOD DREAM?
1. The factory attracts customers from more than 120 countries. And customers purchase frequently and their business began flourishing since they placed orders with happy island-Childhood dream.
Because of
2. The factory provides high quality product, with reasonable price, humanity and attractive design which passed the tests and obtained certificates from international standard organizations.
3. It is a factory more than 30-years specialized in playground equipment and amusement park facilities, in the more than 30 years it is keeping improving and moving forward, now has been one of leading enterprises in entertainment and amusement industrials.
4. Successful cases from dozens of countries game cities.
5. Professional team offers technical support.
6. Professional all-around after-sale service.
7. All our products passed the international industrials necessary certificates.
8. Our technicians go to different countries to help customers
solve problems of their game city.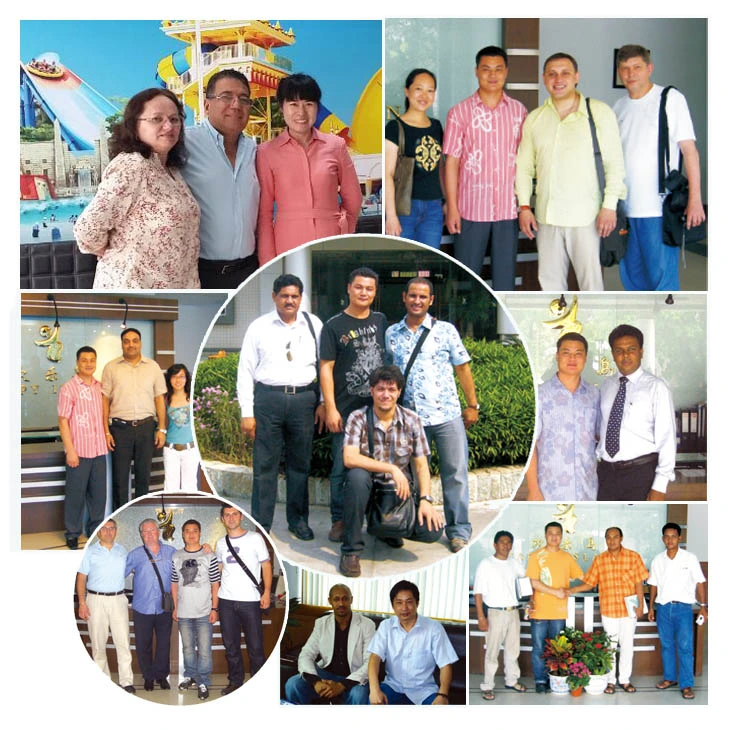 We believe our amusement park equipment, outdoor playground, indoor playground, outdoor exercise equipment, water park slide, pre-school furniture and so on equipment are with the high quality and quite competitive prices on our line. Customers will free from worrying and bothering of credit and quality of this company products.
Contact for us now ...
0086-159 8927 9205
Spring Li