KIDS SOFT PLAY INDOOR PLAYGROUND WITH CASTLE PLAYGROUND TRAMPOLINE BALL POOL ADND KIDS SOFT ADVENTURE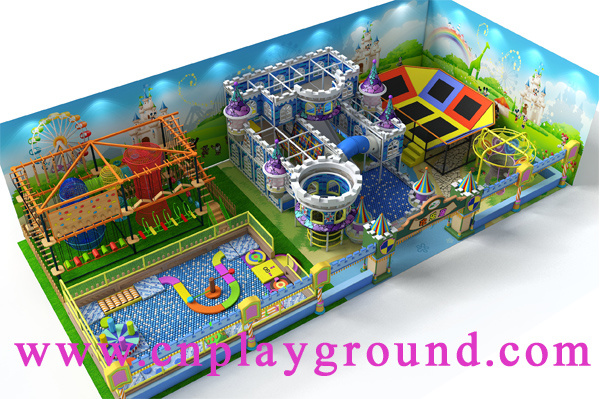 2016 New Design Indoor Playground Set Over View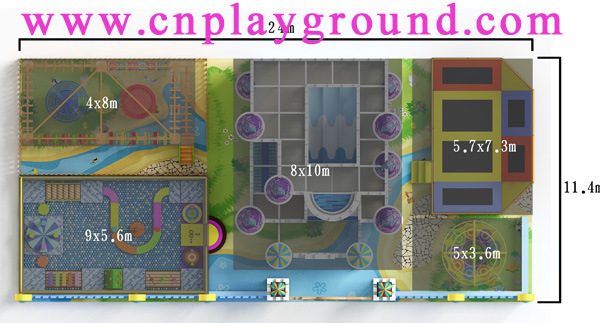 We support Trade Assurance, you will enjoy:

100% product quality protection
100% on-time shipment protection
100% payment protection for your covered amount

DETAILS ABOUT INDOOR PALGYROUND EQUIPMENT (HD-SH1601)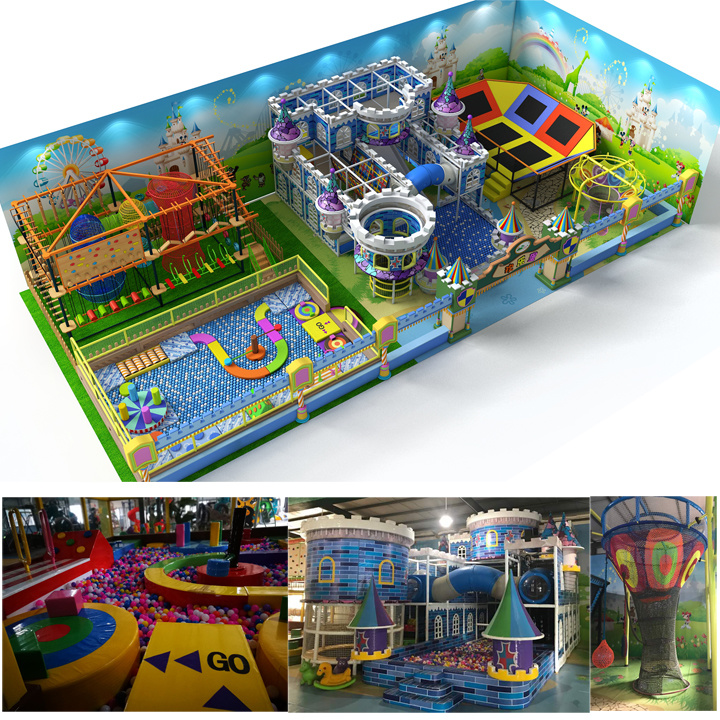 Brand Name

HAPPY ISLAND GROUP -CHILDHOOD DREAM

Item Name
Castle for Indoor Playground
Model No.
HD-16SH01
Dimensions
24*11.4*6m
Color

Red ,Blue ,Blue ,Green ,Purple ,yellow ,etc .

Capacity

100~150 kids

Materials
1) Plastic pieces: imported engineering plastic, intermingle with anti-ultraviolet radiation, antistatic and anti-discolor element, strong intension, smooth surface, safe atmosphere protection, good climate resistance, difficult to fade. Proceed on the mould oven machine under temperature 260 degree. Temperature acceptable: -20 degree to 80 degree.
2) Galvanize tube: used diameter 60 millimeter international standard steel tube, wall thickness 3 mm after the whole machining, de-rust, acid-washing, galvanized with special craft, the surface will be tackled with plastic powder by sprinkling twice, high temperature solidify, smooth surface, anti-UV, anti-rust, anti-fade, anti-crack, bright color, and durable. Proceed on the mould oven machine under temperature 205 degree. Temperature acceptable: -20 degree to 100 degree.
3) Soft Deck: Wood and sponge and PVC.
4) Fastener: The fasteners are stainless steel screw to connect and add the rubber mat between fastener and pipe. Besides, we increase fastening screw to improve its safety.
5) The rope net and trampoline parts adopt the mooring rope of sail vessel, the diameter is 16 millimeter. The inside part is stainless steel wire covered with rubber pipe.
6) Wooden part: use imported Indonesia camp horwood , which is texture crisscross, uniform structure, high density. After drying, it passed production and machining then especially tackle with fireproof and antisepsis at least three times. Good stability and climate resistance. The shadow connecting part put use steel to link to increase the safety and working life. It is natural, environmental protection. Color and luster be exquisite gorgeous. The whole feels colorful, entertaining, safety.
All materials are non-toxic, anti-crack, anti-rust, anti-corrosion, durable, surface wrapped by sponge and PVC, keep kids playing in safely, free from harm.
Certificates

ISO9001:2008; ISO14001:2004; OHSAS18001:2007; WSCT, GS/TUV, CE,TUV,CE,etc

applied range

School playground, kindergarten playground, amusement park, public park, housing land, construction company, residential area, shopping mall, family back yard, etc..

Packing:

Cotton fabric & plastic films . (seaworthy standard export packing).
Kids Indoor Playground Jungle game Indoor playground real photos:

Kids soft indoor playground soft competition games: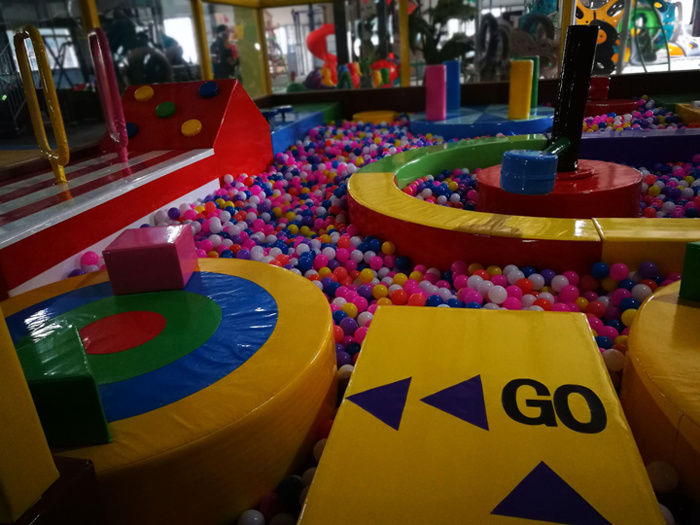 Kids adventure playground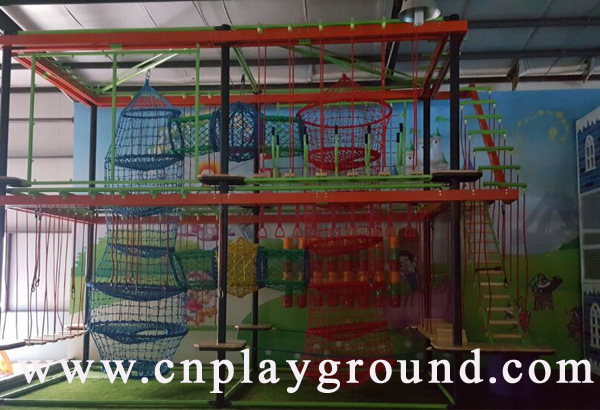 Castle for Indoor Playground structure and kids ball pool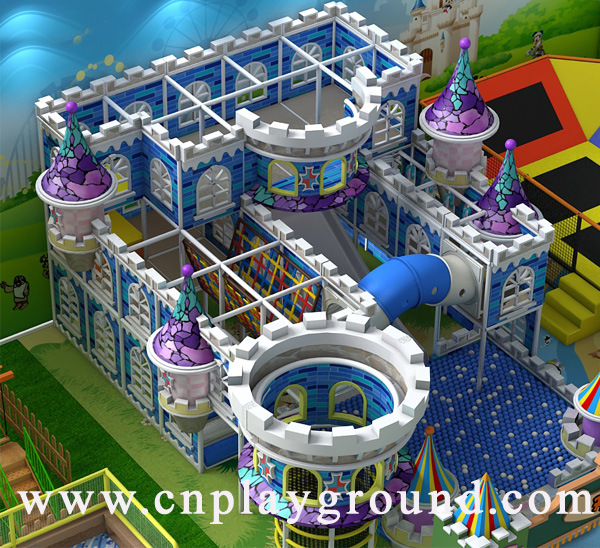 Amusement park playground indoor playground trampoline park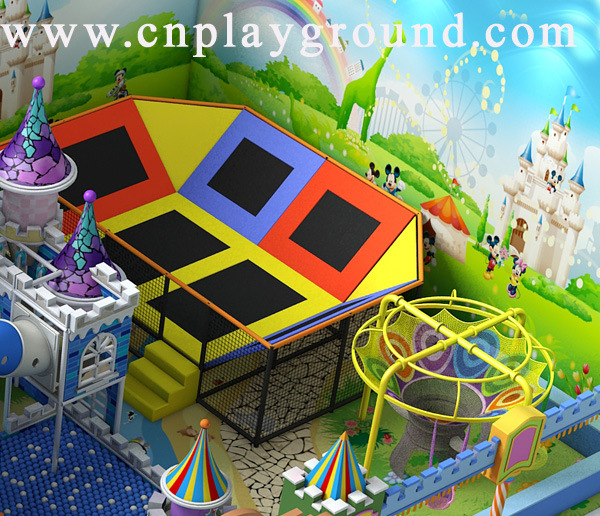 Summary to Playground Outdoor Factory:
USA Happy Island Group-
Guangzhou Childhood Dream
Since: 1983 from a small workshop
Factory established year:
1991 ( 1998 began exporting )
Group established Year: 2004
Factory floor area:
50,000 square meter
Production line:
15
Employees
: 350
Group teams:
production & related depts., Research & Design dept. Engineering dept., Domestic sales, Overseas sales, customer service, Financial dept., Human source & Administrative dept. etc.
Produce Capacity: RMB200,000,000/year
Business type: home:35%; export:65%
Company Information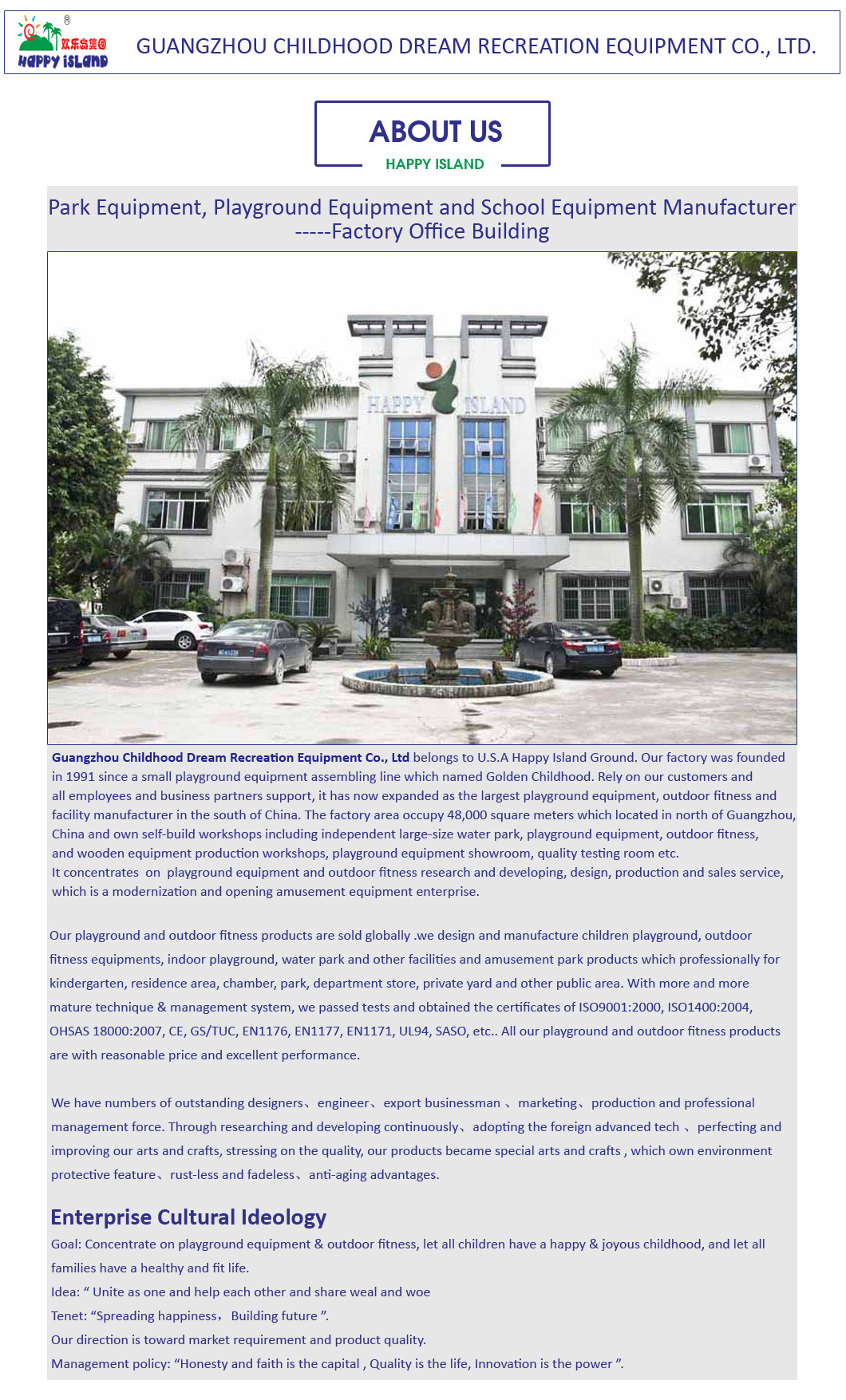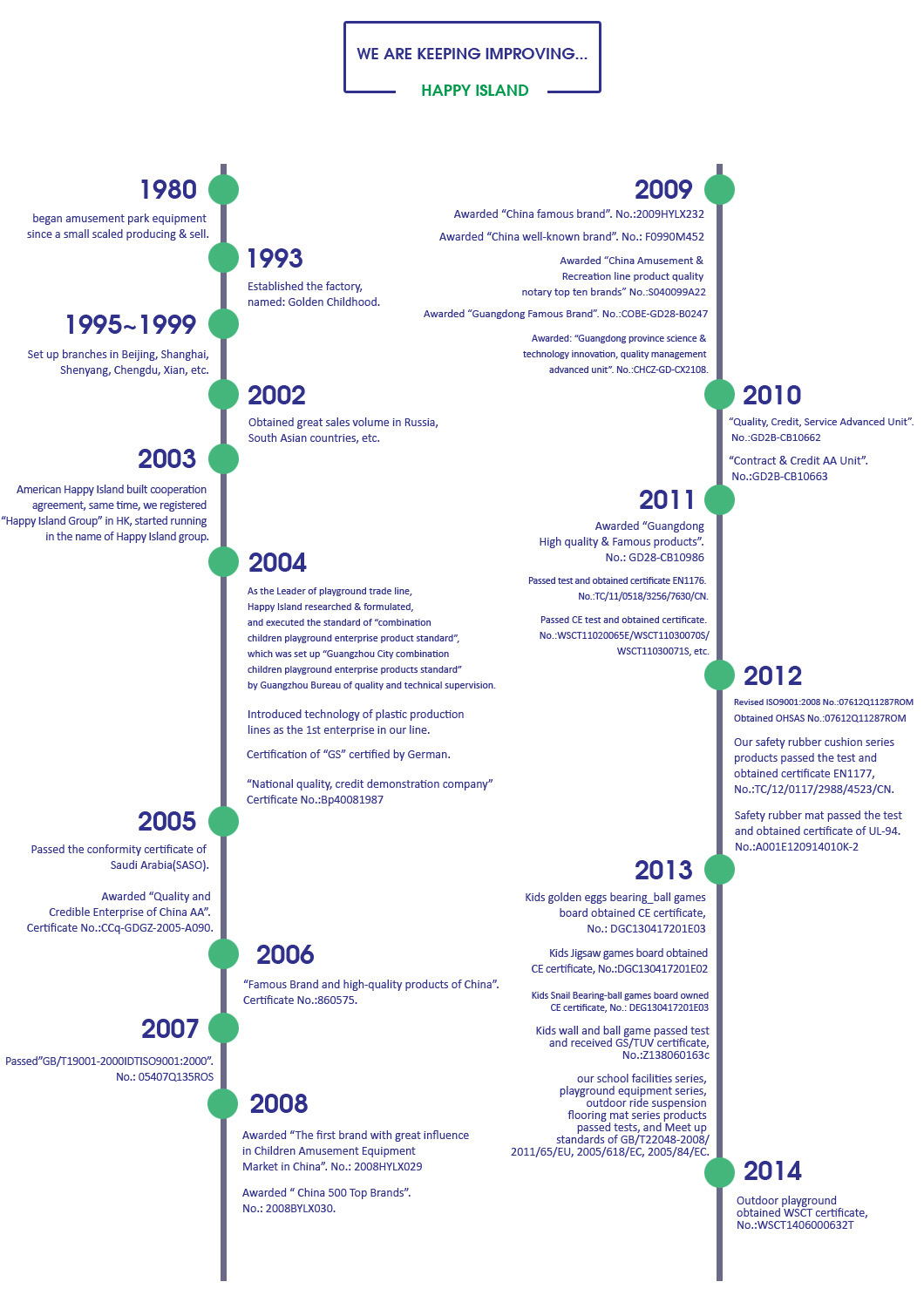 ......