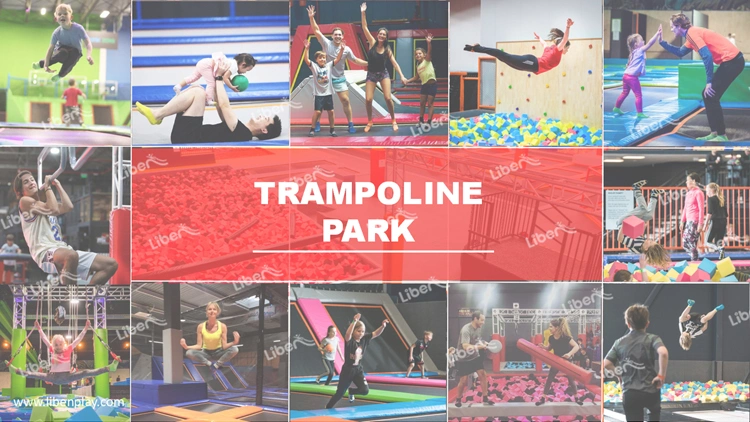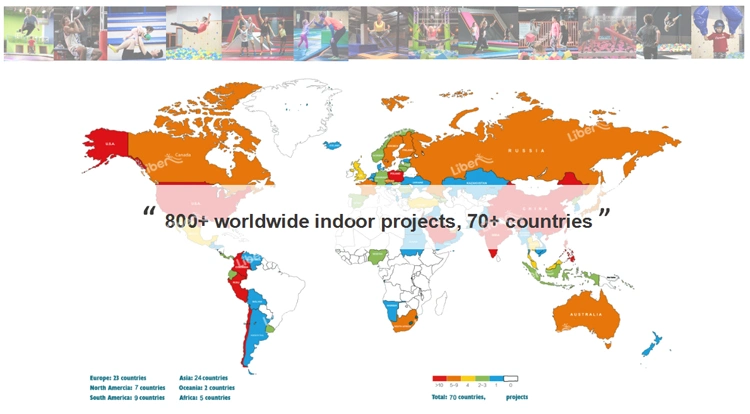 Rhythmic Gymnastic Trampoline Club for fun-jumping 5.LE.B9.505.261.02
1.Jumping Mat
Imported from professional supplier, strength of 1 layer equal with 2 layers in market
Good glossiness, anti-UV
2. Foam Pad
EPE, waterproof closed-cell foam, not easy to lose shape
3. Pad
PVC or PU, anti-water and anti-mildew
Thickness: 60mm, can be customized
4. Tubes
Hot Galvanized Steel Pipe, Akzo Color Powder Coated.
Thickness: 2-2.5mm, can be customized
5. Springs
Manganese Steel or Galvanized Steel
6. Installation
Installation Manual or Engineer

Trampoline Benefits

1) Efficient Exercise: Studies have shown that jumping for 10 minutes on a trampoline is equivalent to a 30 minute run. According to NASA, jumping is 68% more efficient than running.

2) Cardiovascular Fitness: Because jumping is a moderate-to-high level aerobic workout, it will increase your heart rate to a healthy level.

3) Interval Training: Jumping on a trampoline allows for interval training so your workout is varied and you can increase your workout time.

4) Stronger Bones: The repetitive action of jumping improves bone mineral content and builds the musculoskeletal system. Each landing from a jump is double the force of gravity, which develops muscle strength over time and prevents bone diseases such as osteoporosis.

5) Detoxifying: Bouncing on a trampoline stimulates the free-flowing lymphatic drainage system, helping rid your body of toxins, trapped protein, bacteria, viruses and other cell waste. The acceleration, deceleration and gravity of jumping on a trampoline create the ideal conditions for cleansing waste materials from our cells.

6) Mental Health: Physical activity makes you feel happy, positive and self-confident. Endorphins, the positive mood enhancing chemicals released during exercise, are triggered when jumping. An added benefit is the sheer fun factor of jumping up and down.

1. Main Materials:
1). Jumping Mat: PP
2). Foam Blocks: polyurethane
3). Soft Paddings: pvc outside+60mm Foam inside
4). Steel Frame: RHS
5). Elastic Springs: Carbon Steel Wire




2. Trampoline Programs
1). Free Jumping
2). Dodgeball
3). Foam Pit
4). Slam dunk/ basketball
5). Gymnastic Trampoline
6). Air Bag, etc.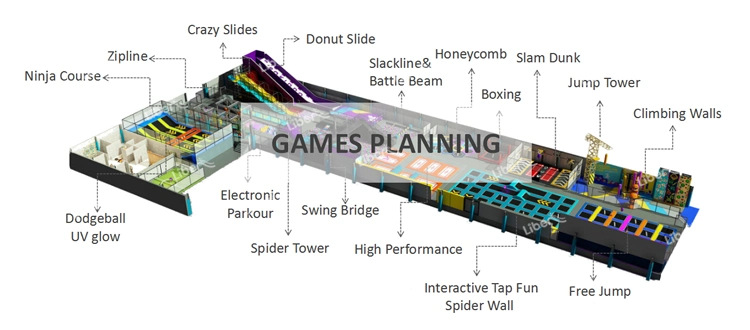 3. Customized Designs
1. Age Range: Think about what age group you are working with. Different age group have different skill sets and limitations.
2. Trampoline programs: which programs you expect to add into your trampoline park?
3. Ancillary facilities required: Remember to think of things like party rooms, café area, vending area, rest area, etc.
4. Design preferences, eg. the colors you like, etc.
5. Any other ideas you's come up with.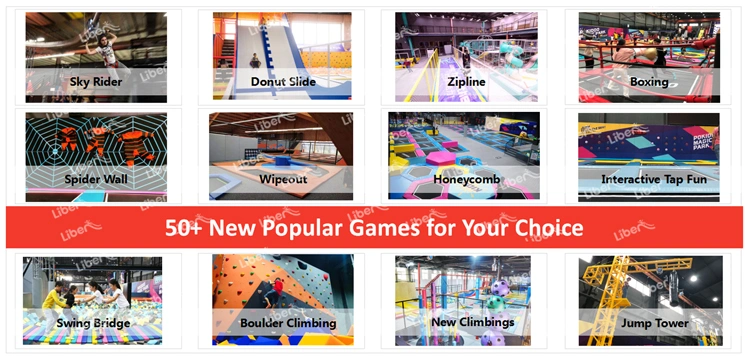 4. Trampoline Installation
Liben provides assembly drawings to make sure that our clients could install the trampoline park correctly.

5. FAQ
Q1: Do you have any requirements on the room size for Trampoline Park?
A1: Yes, we have. The room should be at least 5 meters height.
Q2: How about the business on Trampoline Park?
A2: Trampoline Park is a new and hot product. Now it has complete operation method in Australia, United State and United Kingdom. You can easily open and get benefits from it.
Q3: How to install Trampoline Park? And the time?
A3: After you placed the order, we can offer you an installation manual to instruct you how to make it together. And the time depends on the skillfulness of your worker. Usually one skillful man with three other men finish one Trampoline Park within one week.

Thanks for your visiting.
We look forward to your enquiry.